HEALTHCARE PROVIDERS
Gallagher's mission is to provide the best medical malpractice insurance options for medical professionals throughout the United States.
Gallagher Healthcare is the largest insurance advisor in the nation focused on physicians, so we have a great deal of familiarity with the best coverage options available on the market. We have helped more than 60,000 physicians across the country, and 98 percent of them renew with us each year. With more than 30 years of experience in providing physicians with medical malpractice insurance, we have the experience and knowledge needed to provide you with the exact coverage for your needs.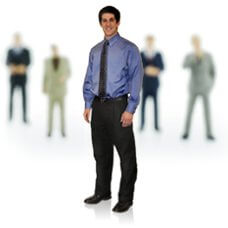 Learn About Our Solutions
|
Watch our CORE360 video
COLLABORATIVE & INTEGRATED HEALTHCARE
The practice of medicine has changed significantly in recent years. The individual practice model has given way to physician-hospital arrangements, large provider group absorption and other physician-based managed care models. These consolidations have brought new challenges to physicians, resulting in the emergence of a variety of organizational structures which allow providers to maintain their independence while remaining competitive with larger provider groups and facilities.
Independent Physician or Practice Associations (IPA)
Physician Practice Management Company
Group Purchasing Organizations (GPO)
Integrated Delivery System (IDS) or Organization (IDO)
Physician-Hospital Organizations (PHO)
Management Services Organizations (MSO) - Including Administrative, Investment/Management, and Group Purchasing models
Accountable Care Organizations (ACO)
Learn more
HOSPITALS AND INSTITUTIONS
Gallagher Healthcare provides expertise for our hospital and institutional clients that delivers complete financial program structures that account for an enterprises entire total cost of risk. And we show value by utilizing a business without barriers approach married with the world-wide resources from the Arthur J. Gallagher & Company.
Primary and Excess/Reinsurance
Exposure and Loss Benchmarking analysis
Underlying Coverage analysis
Captive program formation and representation
Risk Management Consulting Services
Mergers and Acquisitions - Learn More

Stand Alone "tail"
Loss Portfolio Transfer
Due Diligence Review
Representations and Warranties Coverage

Other Coverage Solutions

Employee benefits
Claims advocacy, management and loss control
Learn more
Your Medical Malpractice Insurance Advisor
Gallagher Healthcare is staffed with experts who know how to deliver top-quality insurance services in the most cost-effective manner possible. We are passionate about protecting our clients' best interests, and we will work closely with you to meet your exact needs.
We can be your single source for exploring your coverage options, so you won't need to deal with the hassles of trying to research options on your own. Our experts understand how valuable your time is - we take care of everything from start to finish, so you can focus on providing the best possible care to your patients.
Our experts constantly analyze the marketplace to find our clients the most stable, long-term and viable coverage options, and we will carefully review your policy well before it is up for renewal. When the time comes, you won't need to worry about making a hasty, last-minute decision about continuing with your policy or acquiring a new one.
We will provide you with the attention you deserve, and we will always be on the lookout for new market opportunities that can benefit you or your practice. The malpractice insurance environment can often change rapidly. Our professionals are ready to adapt to those changes. You'll always receive the best price on coverage, and we'll make sure you know about all available discounts.
Group Medical Malpractice Insurance
Today's physicians often work in teams or groups to provide better care for their patients. Whether you have a team family practice model, a specialty group, a clinic with multiple doctors or another structure, group medical malpractice insurance will offer you protection and allow you to serve your patients and staff with the quality of care they've come to expect from your organization.
Gallagher Healthcare will help you find the right group malpractice insurance at a competitive price. We'll carefully evaluate your needs, compare multiple insurers offering medical malpractice insurance for groups and then bring you the best policies and rates. Our experience and knowledge mean your questions will get answered, and you'll get the right medical group liability insurance for you.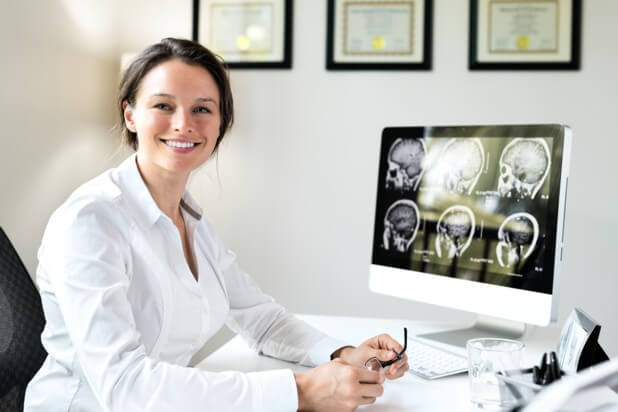 Why Choose Gallagher Healthcare
At Gallagher Healthcare, we strive to provide the best insurance solutions for the healthcare industry. In a trade with constantly changing laws and a multitude of insurance options, add-ons and costs, we understand how hard it is to find a company that suits your needs and expectations. This is why the Gallagher Insurance brokers have extensive experience securing insurance coverage and providing risk management solutions: to make the health insurance process easier for you and your practice.
We understand how complicated Medical Malpractice Insurance and insurance solutions for healthcare providers and facilities can be. Do you offer prior acts coverage and free tail coverage to new physicians you hire? Does your insurance program address new and emerging exposures, such as privacy, cyber, billing and regulatory audits? Or simply, what are your obligations for your practice and your rights as a physician?
We pride ourselves at Gallagher Healthcare for being a leader in new product development, such as pooling programs and group purchasing arrangements. We provide both cost-cutting savings and improved risk management programs that will meet your individual needs.
We have an unmatched knowledge base and superior problem solving capabilities with our team of more than 200 professionals. If a situation seems unusual, one of our Gallagher Insurance brokers has most likely encountered that problem before and will be there to help you sort it out quickly and efficiently.
Why Choose Us for Medical Malpractice Insurance?
Trying to obtain medical malpractice insurance on your own can be a confusing and incredibly frustrating experience. You could easily become overwhelmed with your choices and find yourself taking far too much time away from your patients. We can cut through the confusion, providing you a clear explanation of policy language and negotiating the best rates and coverage on your behalf. Leave the paperwork and hassles to us, and get back to focusing on what you do best - providing your patients with the care they need.
Contact Gallagher Healthcare today if you would like to learn more about how you can benefit from the services we offer. Request a free quote online or give us a call at 800.634.9513.
Gallagher Advantages
Specialize in healthcare solutions
Solutions for every healthcare provider with a nationwide presence
Largest medical malpractice broker in the U.S. for physicians
Partnerships with all major carriers
Clients who switch to Gallagher Healthcare save 20%-50% on average
Large client base enables better pricing with our markets
Listed as one of the world's most ethical companies by Ethisphere
Choose Gallagher