Malpractice Insurance for Orthopedic Surgeons
Malpractice insurance companies charge premiums that correlate to the highest risk procedures performed by the physician. If you are an orthopedic surgeon doing surgery with or without spine surgery, your rates will be higher than physicians performing less complicated procedures. The insurance carrier may offer reduced rates to orthopedic surgeons who perform a low percentage of spine surgery compared to the percentage of traditional orthopedic procedures.
Have you ever been involved in medical malpractice litigation?
It is not uncommon for an orthopedic surgeon to face at least one medical malpractice lawsuit. Orthopedic surgery is a highly specialized field of surgery with outcomes that are not always predictable. Gallagher advisors are experts in communicating with malpractice insurance companies. This way, orthopedic surgeons are sure to receive the lowest malpractice insurance rates available in their state.
To request a free quote for medical malpractice insurance, orthopedic doctors are urged to contact us to start saving on premiums today.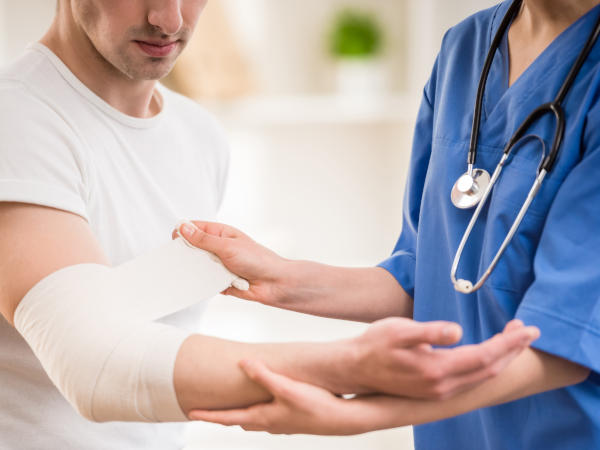 Our Experience
Malpractice insurance solutions designed specifically for Orthopedic Surgeons and Orthopedic Groups:
Orthopedic Surgeon Medical Malpractice Insurance Programs
Captive, LPT and Alternative Risk Strategies
Multi Provider groups
Occurence and Claims-Made Options
Stand Alone Tail (ERE)
Cyber/Privacy Insurance Coverage
Merger & Acquisition Advisory Services
Billing Errors and Omissions
Provider/HMO Stop Loss
What Is Covered By Orthopedic Surgeon Medical Malpractice Insurance?
Insurance carriers categorize orthopedic surgeries as one of two types: surgery with spine or surgery without spine. Surgeries involving with spine have a considerably larger premium. Orthopedic specialist who have never performed spinal surgery will enjoy lower premiums.
If a career changes over time and an orthopedic professional switches to a lower-risk specialty, this is important to discuss with an insurance broker or provider to determine whether insurance needs have changed. For example, if a surgeon is no longer performing spinal surgery, this is important information to review. However, if orthopedic doctors who no longer perform surgery offer certain treatments considered "alternative" by insurance carriers, they may not be eligible for coverage.
An example of an alternative treatment is orthopedic manipulative therapy (OMT), a treatment similar to chiropractic methods meant to increase joint flexibility and minimize muscle pain. You should know some orthopedic surgery medical malpractice insurance companies do not provide coverage for OMT.
Gallagher invites you to request a no-obligation, orthopedic medical malpractice insurance quote and talk to one of our advisors about comparing rates from several top-rated orthopedic malpractice insurance companies across the country.
Take advantage of our extensive network of medical malpractice insurance providers to receive the lowest rates available and to ensure your career remains viable and protected from medical malpractice lawsuits.
Gallagher is one of the few national brokers with access to Orthopedic Specific Malpractice Insurance programs. What does this mean to you? It means that if you are an Orthopedic Surgeon and choose Gallagher as you agent, will have access to exclusive Orthopedic-only malpractice insurance programs. These programs provide specialized risk management programs that are intended to produce better surgical outcomes and a lower cost policy to you as a physician. We work with Orthopedic surgeons and understand the unique needs of this market. Contact us today to find out more about our Orthopedic-only malpractice insurance programs or to request a quote.