Group Medical Malpractice Insurance
Gallagher Healthcare, as one of the largest insurance advisors for physicians and physician groups in the country, is uniquely poised to help practice managers and physician owners secure the right group malpractice insurance and insurance solutions.
When a group of doctors in a practice or group needs medical group liability insurance, they're really searching for solutions to help them stay protected so that they can offer superior service to patients while supporting staff. Whether you're a cardiovascular specialty group, a family practice, a clinic or any other group of doctors, we have you covered.
How We Help
Gallagher Healthcare works with insurers across the country, so we can bring you the most comprehensive medical malpractice insurance for groups at the most competitive prices. We'll get insurers competing for your business, and we'll seek out any policy credits available, helping you get the right insurance at the right price.
If you're a business manager or office administrator seeking insurance for a group of doctors at your organization, contact Gallagher Healthcare. Whether you're a small group of 5 to 10 physicians within one specialty, a diverse healthcare team or any other group, we can help. Gallagher Healthcare also has solutions for hospitals and large groups. We even help you find the right professional liability and related insurance products. In fact, as a one-stop advisor, we can help you meet all your insurance needs in one place.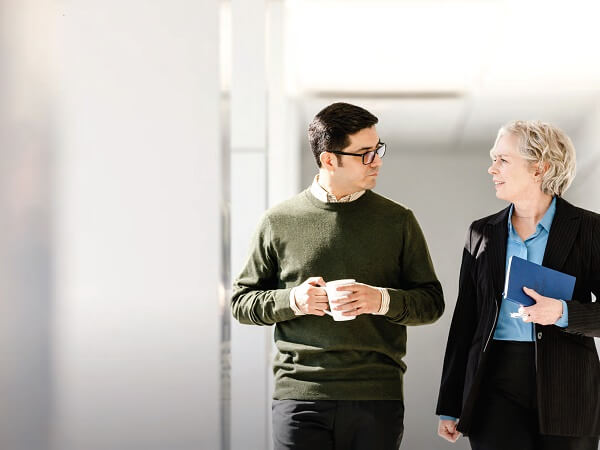 Our Experience
Solutions Designed for Healthcare Providers and Organizations:
Physician Medical Professional Liability Programs
Captive, LPT and Alternative Risk Strategies
Hospital Professional Property and Casualty Solutions
Cyber/Privacy Insurance Coverage
Merger & Acquisition Advisory Services
Billing Errors and Omissions
Provider/HMO Stop Loss
What We Do
At Gallagher Healthcare, our specialists also have access to a host of consulting solutions and resources that can be tailored to meet your needs. What can we do to help your organization? We'll focus on three key areas to improve your practices' safety and effectiveness: intake, diagnosis and prognosis.
Intake: We'll help you learn more about your organization and its competition to assist you with understanding your unique goals, with services including information gathering, strategic planning meetings and action plan development.
Diagnosis: Audits, analytics and tests will help you determine costs, value and employee engagement. These diagnostic services include cyber risk assessment, claims analytics, engagement surveys, compliance audits and more.
Prognosis: After diagnosis, we'll help you develop comprehensive action plans designed to meet your goals, targeting safety programs, HR policies, billing errors and omissions risk management, compensation and other areas.
The Gallagher Healthcare Advantage
Healthcare employers have begun a transition from volume to value, and they're increasingly looking for a provider organization that works to improve employee health and morale while controlling total costs. Gallagher Healthcare offers insurance and consulting solutions designed to:
Quantitatively and qualitatively demonstrate your value as a healthcare provider by measuring and managing employee population health
Streamline communication to interest and educate physicians and participants
Quantify the per capita cost impact you have on your employee program
We make finding the right group insurance simple because we provide one point of contact. Contact us and tell us what you need. We'll search and compare offers, bring you the best and most cost-effective solutions and answer your questions, anytime. Over 60,000 physicians across every state turn to Gallagher Healthcare for their insurance needs. If you'd like to experience the Gallagher Healthcare advantage for yourself, fill out the form below.