Arkansas Medical Malpractice Insurance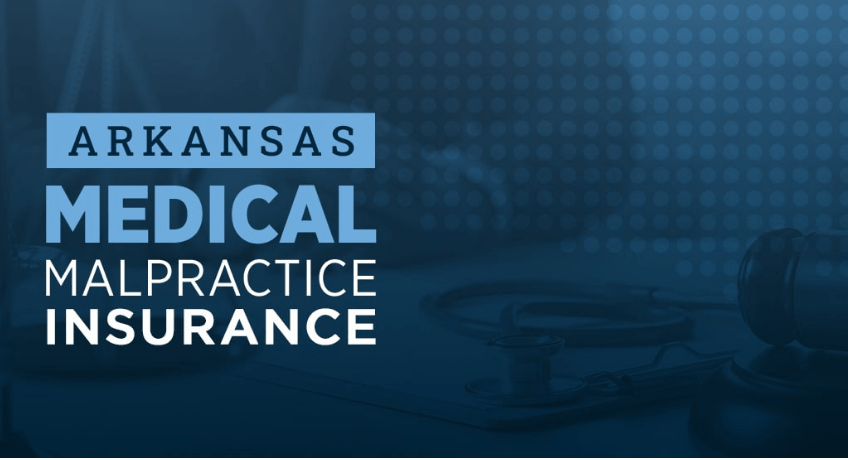 Medical malpractice insurance in Arkansas is an important consideration for physicians looking to practice in the state. As a medical practitioner, you may not have much spare time to find the insurance that meets your coverage needs. You are busy administering patient care and growing your practice. You deserve a trusted insurance advisor that can find the best coverage terms and rates for your physician malpractice insurance in Arkansas.
At Arthur J. Gallagher & Co., we help doctors and health care facilities find the medical malpractice coverage they need. If you are a physician seeking coverage in Arkansas, we can offer the assistance you need to find the best terms and rates.
Arkansas Medical Malpractice Insurance Fast Facts
Questions about this essential coverage are common among physicians in Arkansas, especially those who are just beginning to practice in the state. Do you need to have malpractice insurance? If so, how much are you required to carry? How much does medical malpractice insurance cost in Arkansas? The answers to these questions can inform how much coverage you purchase and what you will pay for your policy. For answers that are more specific to your circumstances, you can discuss your insurance needs with a professional.
1. Are You Required to Carry Malpractice Insurance in Arkansas?
Many states don't mandate that physicians carry medical malpractice insurance, and Arkansas is among the states that do not have any carrying requirements However, though you may not be mandated by state law to carry malpractice insurance, you could face requirements in other ways.
Even in states without coverage requirements, health care facilities and health insurance plans often require that physicians carry medical malpractice insurance. To work in a certain facility, for example, you may need to obtain a minimum level of coverage. You may face the same requirement in order to participate in a health insurance plan.
If you go without coverage, you may be putting your assets and professional reputation at risk in the occasion that you face a malpractice lawsuit. To protect your finances and your career, purchasing medical malpractice insurance may be the right choice for you.
2. How Much Malpractice Insurance Do I Need in Arkansas
Medical malpractice insurance requirements are related to the physician's policy type, specialty and location, along with the requirements set by health care facilities and health insurance plans. Doctors who perform high-risk care like surgery often need increased coverage compared to doctors who provide lower-risk care to patients. If the care you provide poses greater risks to your patients, you may choose to carry more than the minimum requirements for coverage.
Review what most facilities in your area require for medical malpractice coverage. To ensure you can have visiting privileges in your preferred medical facilities, you may want to purchase at least the minimum amount of coverage.
3. How Much Are Arkansas Medical Malpractice Insurance Rates?
The cost of malpractice insurance in Arkansas is dependent on a few factors, including specialty, location, history of medical malpractice claims and policy type. Understanding the different policy types and costs associated with them can aid your decision about the policy that may be right for you and what you can expect in terms of cost:
Claims-made policy: With a claims-made policy, you will only have coverage for claims that are made while you are carrying the policy, no matter when the malpractice incident happened. If someone brings a lawsuit against you after your policy expires, you will not have coverage for the cost.
Occurrence policy: An occurrence policy covers malpractice incidents that happen while your coverage is active. If an individual files a lawsuit against you once your policy has expired, but the incident in question happened when were covered, your policy will cover the cost.
Claims-made policies tend to be more affordable than occurrence policies, but they also offer physicians less coverage and could leave you vulnerable if you have coverage gaps. You may also want to purchase tail or nose coverage to close any coverage gaps when you are between policies.

Tort Reform in Arkansas
In 2003, Acts 1007 and 649 were approved to enable the establishment of tort reform for the state of Arkansas. The acts placed a cap on punitive damages limiting them to the greater of $250,000 or three times the amount of compensatory damages. Several statutes of limitations have been established as well. All of which cover claims ranging from death to cases filed by minors against OB-GYNs.
Although tort reform has reduced claim filings significantly, many of the features have faced much scrutiny since its approval in 2003. A great deal of concern for tort reform stems from the belief that provisions in the acts are unconstitutional. Repealing tort reform would make Arkansas less attractive to medical malpractice insurance companies and physicians.
Top Carriers in Arkansas
Unfortunately for physicians, top insurance companies can change frequently. Companies merge and new insurers enter the market, so if you aren't able to keep up with the changes, finding the right company for you can be difficult. This is why so many of our customers turn to us at Gallagher Healthcare. Our national connections to top carriers allow us to help you secure the ideal provider and coverage.
Major Medical Malpractice Insurance Companies in Arkansas
Arkansas has many of the same medical malpractice insurance companies that write business all over the country. They also have a few of their own carriers that stay exclusive to the state. Nevertheless, several of the carriers offer similar features on their policies:
Consent to settle provision
Defense costs that are outside the limits of liability
Unlimited tail length
AM Best Rating of A- or better
With an insurance expert like Gallagher Healthcare assisting you, you can identify which insurance company may be the right provider for you.
Arkansas Medical Malpractice Insurance Rates by Specialty
Malpractice insurance rates in Arkansas are greatly influenced by your specialty. If your specialty involves high-risk care, such as operations, you will likely pay a higher rate for insurance than a doctor with a lower-risk specialty. Along with your specialty, your rate will also be impacted by your history of claims and location. If you want a specific quote, talk to an insurance expert in Arkansas malpractice insurance at Gallagher Healthcare.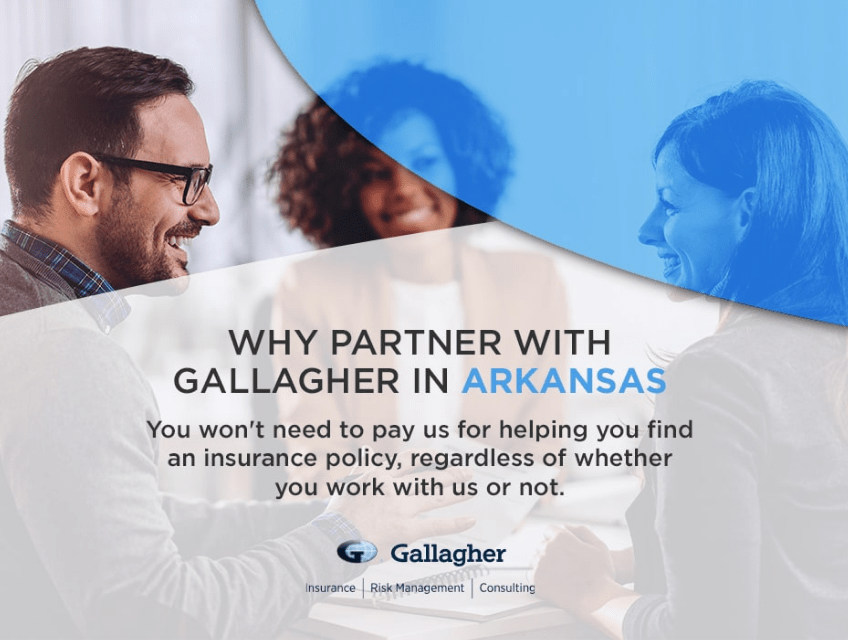 Why Partner With Gallagher in Arkansas
At Gallagher Healthcare, we're the state's largest medical malpractice insurance advisor. As our partner, you will communicate with a real expert in Arkansas malpractice coverage. You won't need to pay us for helping you find an insurance policy, regardless of whether you work with us or not.
Resource for Physicians in Arkansas
Regardless of whether you are a solo medical practitioner, the owner of a medical clinic or you manage a group of physicians, Gallagher Healthcare can help you get the medical malpractice insurance you need. As a physician, you may not be able to work in certain facilities without this essential coverage, and you may be putting your professional reputation and your personal assets at risk.
If you want to know more about the average cost of medical malpractice insurance in Arkansas and how this essential coverage works in the state, you can learn more information today or request a quote.
Arkansas Medical Malpractice Insurance Rates By Specialty (Top 20)
Rates depend greatly on specialty. Physicians offering high-risk care, such as surgeons, have higher rates than doctors in lower-risk areas. Prices will vary, though, based on your claim history and location in addition to your specialty. Always talk to an insurance expert to get a more specific quote for your malpractice insurance.
Below are undiscounted state filed rate data averages across all territories for 1,000,000/3,000,000 limits.
| Specialty | Average Rate | Lowest Rate | Greatest Rate | Count |
| --- | --- | --- | --- | --- |
| Family Practice No Surgery | $7,379 | $5,256 | $9,595 | 1,308 |
| Occupational Medicine | $5,516 | $3,656 | $7,409 | 1,063 |
| Internal Medicine No Surgery | $7,554 | $5,820 | $9,595 | 491 |
| Pediatrics No Surgery | $7,170 | $5,256 | $9,595 | 352 |
| Anesthesiology | $11,020 | $6,628 | $15,196 | 346 |
| Emergency Medicine | $18,066 | $13,712 | $22,713 | 318 |
| Radiology - Diagnostic | $8,480 | $5,820 | $12,403 | 277 |
| Psychiatry | $5,481 | $3,656 | $7,409 | 256 |
| Obstetrics and Gynecology Major Surgery | $41,878 | $31,559 | $63,720 | 217 |
| General Surgery | $25,186 | $13,712 | $34,205 | 216 |
| Orthopedic Surgery No Spine | $25,283 | $13,712 | $32,641 | 158 |
| Ophthalmology No Surgery | $5,783 | $3,200 | $7,248 | 136 |
| Cardiovascular Disease Minor Surgery | $10,842 | $8,134 | $13,968 | 131 |
| Pathology No Surgery | $6,048 | $4,571 | $9,595 | 112 |
| General Practice No Surgery | $7,379 | $5,256 | $9,595 | 97 |
| Gastroenterology No Surgery | $8,867 | $6,115 | $12,403 | 94 |
| Urology Minor Surgery | $10,625 | $8,134 | $13,623 | 84 |
| Pulmonary Disease No Surgery | $8,555 | $5,820 | $12,403 | 78 |
| Neurology No Surgery | $9,946 | $6,115 | $13,968 | 78 |
| Nephrology No Surgery | $7,346 | $5,256 | $9,953 | 77 |
* Please note that the above rates are state filed rates. It is not uncommon for Gallagher Healthcare clients to receive up to 50% or more in discounts from state filed rates. Please Request a Quote to receive a custom premium indication.
Rate Range by Specialty
This chart compares the range of possible state filed medical malpractice premium rates by admitted markets and a few Gallagher Select markets broken out by the top 20 specialties in Arkansas.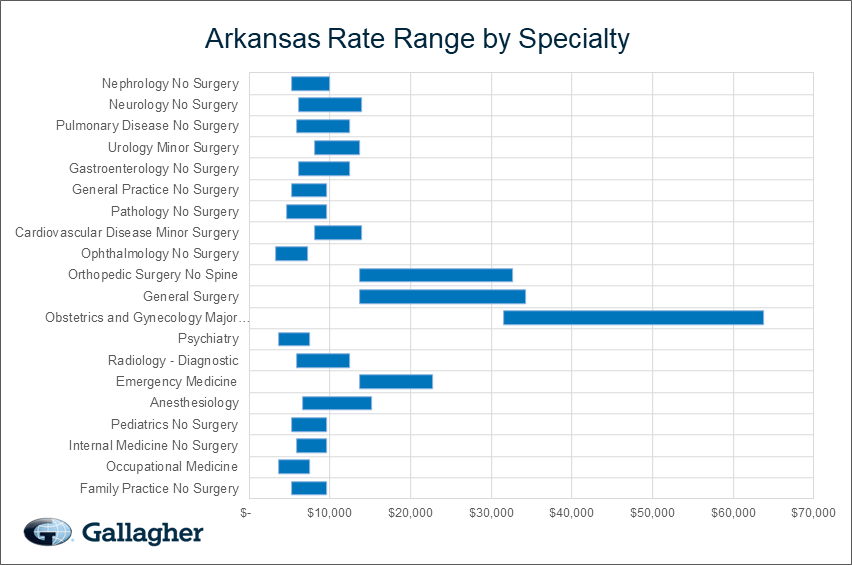 USA Ranking Map
The map below provides a visual display of the nation and compares what a typical primary care physician might pay compared to each individual state and county. This research is based on the average rate for a single specialty, the most common limits in that state, and the mature claims made premium. The darker the blue, the higher the average premium, see how Arkansas compares to other states.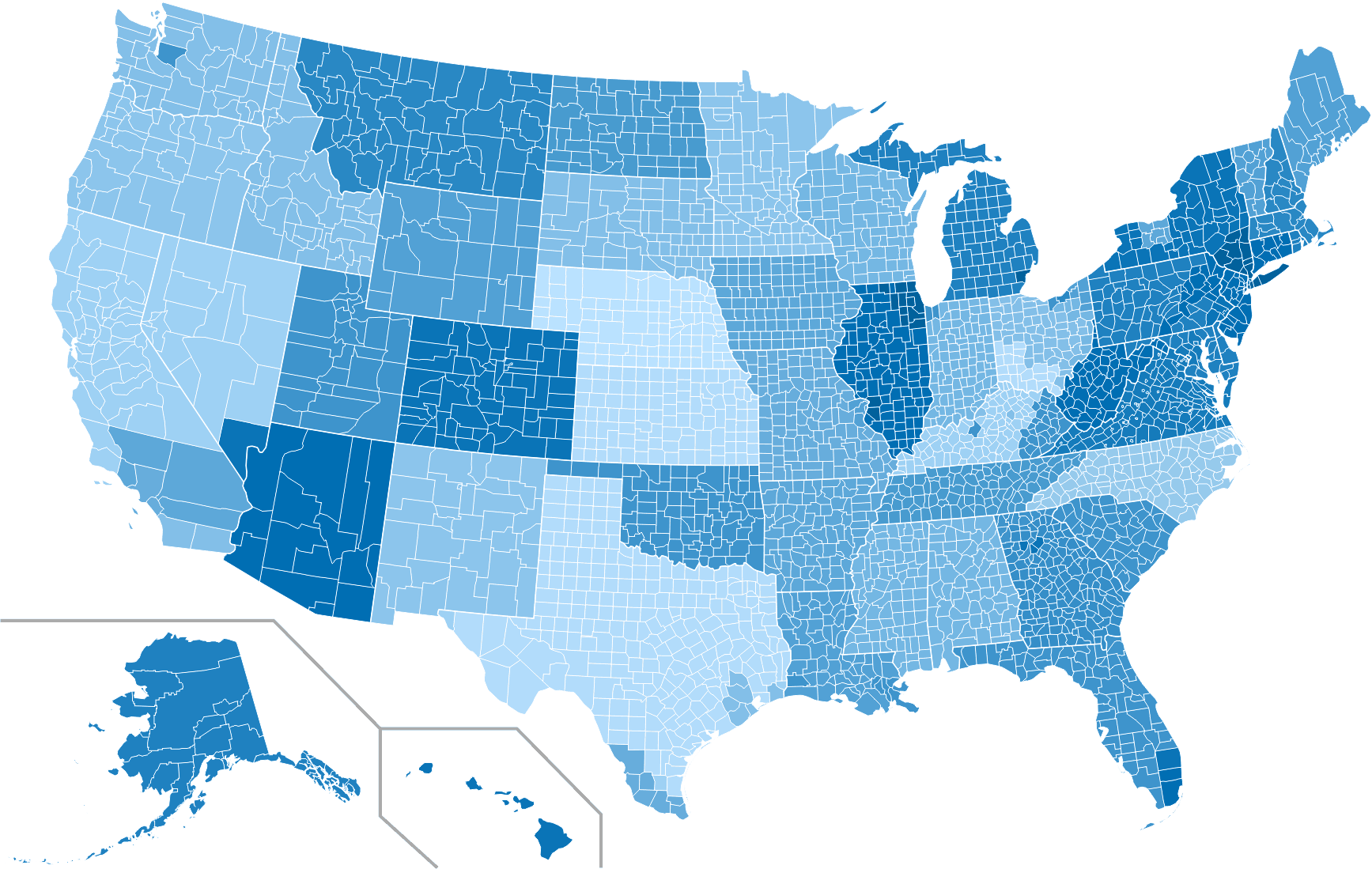 Get a Free Quote & Start Saving!
Premium savings is just one click away! Complete this form to receive your FREE, NO OBLIGATION medical malpractice insurance quote. You can also call us at 800.634.9513 and ask to speak to a salesperson.