What is Minimum Earned Premium?
Gallagher Healthcare :: Industry Insights
By Gallagher Healthcare
|
12/18/2018
---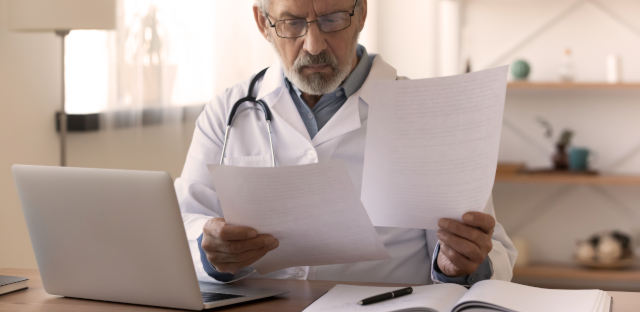 In the insurance industry, "premium" refers to the money an individual or organization pays to an insurer in exchange for coverage. If you are a doctor or work for a doctor's office, you pay a premium each year to get medical malpractice insurance.
"Earned premium" refers to the amount your insurance company has earned from your business at a specific point during your coverage. Say you have an annual medical malpractice premium of $12,000, and you pay for it quarterly in advance, meaning a payment of $3,000 every three months.
During the first two months, that payment of $3,000 would not have been earned because you haven't hit the full amount. In the third month, you hit the earned premium of $3,000.
Minimum Earned Premium Definition
Some policies have a minimum earned premium stated. This number is the amount the insurance company sets for an earned premium, even if you have not yet reached a specific amount after signing a policy.
If your medical malpractice premium is $12,000 per year, and the policy indicates a minimum earned premium of $3,000, the insurer will be able to retain $3,000, even if you cancel after a month or two.
Why Have a Minimum Earned Premium?
Many insurers add a minimum earned premium clause to their malpractice policies as a way of reducing risk. It prevents clients from canceling the policy with no penalty after a specific term or incident. It ensures the insurance provider can anticipate monthly revenues, which can allow for better forecasting and allow them to support clients more effectively. Since it costs money for the insurance company to retain new clients, and there are administrative costs associated with every policy, insurers need these expenses to be covered.
What Are Typical Minimum Earned Premium Rates for Medical Malpractice Insurance?
The minimum earned premium can vary widely, which is why it is always important to review any policy before accepting. In some cases, the amount can be modest, and in others, it can be significant. Rates may vary from 0 to 100 percent because malpractice policies tend to be for large amounts of money.
Why Is Minimum Earned Premium Important?
Even if you have no intention of canceling your medical malpractice insurance policy before your expiration date, you want to be aware of any penalties you will need to pay in the event you do cancel early. Many things can happen in the healthcare business.
Doctor's offices face many unique circumstances. For instance, your practice could be acquired by another healthcare provider, or your practice could swallow another one. You might decide to go on sabbatical or jump to a different place of business. You could also have other reasons related to a misdiagnosis, board claim or other issue that complicates your decisions.
When considering a minimum earned premium, keep in mind the fees and taxes you pay on your policy are not refundable. Make sure you calculate these when considering the costs of a policy.
Understand the Costs of Canceling Insurance Before Buying
Before you purchase malpractice insurance, consider the total cost of owning that insurance, including minimum earned premiums and any additional costs you will need to pay if you cancel early. To get assistance with choosing the right features and the right policy for your needs, reach out to Gallagher Healthcare. Request a quote on malpractice insurance from us today.
Our team can help you find the right coverage for your medical practice, whatever your specialty. We can save you time, minimize your risks and help you compare policies. When you have questions about medical malpractice insurance, we have the answers.