What Are the Different Types of Medical Practices?
Gallagher Healthcare :: Industry Insights
By Gallagher Healthcare
|
9/13/2018
---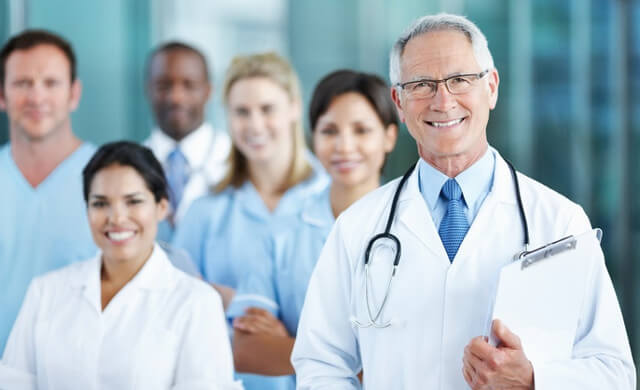 Patients have different needs, so different types of medical practices exist to deliver the most effective medical care. The primary different types of medical practices include:
Private Practices: Also known as solo practices, these structures involve one doctor practicing medicine alone, building their own brand. The physician can join an independent practice association or be completely solo. Private practices mean the most flexibility and control for medical professionals, but they also mean the most risk and the most work.
Group Practices: These can involve just a few physicians or vast teams of professionals who share in the work, administration, decision-making and risk of running a practice. Group practices can be either multi-specialty practices, offering multiple professionals in different fields, or single-specialty practices, attracting clients for one type of treatment or medical condition. Group practices reduce some of the individual risks, but they may also mean less independence for each individual practitioner.
Locum Tenens: This position allows physicians to be hired for a specific location for temporary, short-term work. This highly flexible work structure allows medical professionals to choose their location and hours, and these positions tend to offer high pay when compared with other types of medical work.
Integrated Delivery Systems: These usually involve physicians working in a system, which can include multiple clinics and a big hospital. The advantage is support and administration provided by a larger hospital, as well as easy access to hospital facilities. Medical professionals also enjoy generous benefits and a reliable income, but they may also have less flexibility, as they need to abide by hospital policy.
Hospital-Based Work: Some hospitals hire medical professionals outright as an employee. This can mean plenty of referrals and steady pay, although this type of work also means physicians must comply with hospital policy. They may also have to perform hospital committee work, although the hospital handles benefits and administrative work.
Health Maintenance Organizations: Physicians hired by HMOs provide medical services to beneficiaries or members of their specific HMO. Since medical professionals are employees and not partners, they have less independence than with a group practice, as the HMO will have its own regulations. The benefits of working for an HMO include less administration work, steady pay and regular work hours. Some HMOs also employ physicians as independent contractors rather than employees, offering some flexibility.
Physicians can excel in all of these structures, but no matter the practice, robust malpractice insurance is essential. For group and private practices where doctors are partners or owners, insurance coverage mitigates risk and allows physicians to focus on patients. For HMOs, integrated delivery systems and other types of medical practice settings where medical professionals are employees, administrators and decision-makers need to provide excellent coverage to protect their organization and retain the best talent.
Find the Right Insurance From Gallagher Healthcare
If you would like to learn more about medical malpractice insurance, Gallagher Healthcare has resources to help you. As one of the largest advisors for hospitals and physicians in the nation, Gallagher Healthcare can help you find the right insurance at the right price point. Request a quote today to see how we can help your practice.