What Are Economic and Non-Economic Damages?
Gallagher Healthcare :: Industry Insights
By Gallagher Healthcare
|
8/8/2018
---
When a medical malpractice claim is filed, damages may be awarded to the plaintiff if they can establish a doctor was liable for injuries. If you are ever named in a legal claim, it is important to have robust medical malpractice insurance in place to protect yourself. If you need to update your coverage or get new insurance, contact Gallagher Healthcare to get a quote.
Understanding the Definition of Economic Damages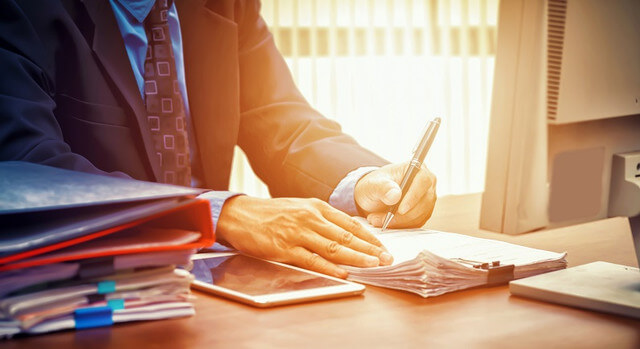 In a medical malpractice claim, both economic and non-economic damages may be awarded. Economic damages refer to those relating to loss of money or to expenses incurred as a result of an injury. Economic damages refer to:
Medical costs. If a patient is injured and needs additional medical care for the complications they have suffered as a result of negligence, they can seek compensation to cover current, past and future medical expenses related to the injury. A plaintiff, however, must show that the treatment is medically necessary and is related to the injury suffered as a result of the defendant's actions. For example, if a surgeon leaves a surgical instrument inside a patient, the patient may sue for the hospitalization, MRIs and other treatment needed to remove the object.
Loss of earning capacity. If a plaintiff has suffered a permanent injury, they can sue for expected future loss of earnings. For example, if a patient is paralyzed and cannot return to work, they can sue for the expected income they would have earned before retirement.
Lost earnings. If a plaintiff can prove a doctor or other defendant was negligent and caused injuries, the plaintiff can seek compensation for income lost. For example, if a hospital was negligent and a patient suffered an infection that resulted in a one-month hospital stay, the patient can sue for one month of income they would have lost.
What Are Non-economic Damages?
Non-economic damages, by definition, are harder to quantify. While economic damages often come with a specific number because specific financial loss occurred, non-economic damages are more difficult because these damages are awarded for losses that don't have a tangible economic value. Non-economic damages include:
Loss of consortium. A spouse may be able to sue for loss of affection, conjugal relations, companionship and other relationship contributions a spouse is no longer able to make because of defendant negligence.
Pain and suffering. If a plaintiff can show the defendant caused damages due to negligence, they can seek compensation for the emotional distress, trauma and physical pain they have encountered.
Disfigurement. If a patient is disfigured due to a defendant's actions, they can seek non-economic damages.
Loss of ability to enjoy life. A plaintiff may argue they cannot enjoy life because a medical incident has left them unable to chase after children, have children, go outside or take part in favorite hobbies or events. For example, a patient may show evidence they no longer go outside and have no social life following the trauma of a negative medical outcome.
If you would like a quote for medical malpractice coverage that could help you if you face legal action, contact Gallagher Healthcare.