Drug Diversion: What It Is and How You Can Protect Your Practice From It
Gallagher Healthcare :: Industry Insights
By Gallagher Healthcare
|
8/21/2018
---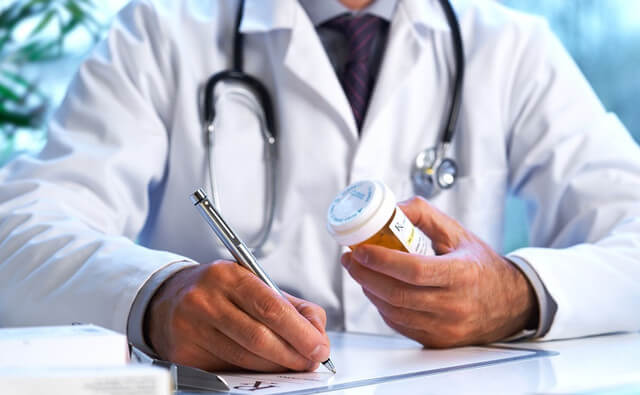 Substance abuse is a major problem in the United States, but the majority of this problem is attributed to prescription drugs and not illegal substances. In fact, in 2014, prescription medications were attributed to 18,893 drug-related overdose fatalities, an increase of 16 percent over 2013. Prescription drugs contribute to more overdose deaths than illegal substances. Many individuals with addiction conditions use prescription drug fraud and drug diversion to secure medicine.
What is Drug Diversion?
What does drug diversion mean? The definition of drug diversion offered by the Trust for America's Health report is "drug-abusing patients using methods," including theft, to "divert prescription drugs." Prescription drug diversion can include:
Forgery of doctor's signatures
Theft of prescription pads
Sharing and trading medications
Buying medications from patients or "pill-brokers"
Theft of medications
Seeing multiple doctors to get multiple prescriptions (a practice known as "doctor shopping")
How to Prevent Drug Diversion
There are many potential solutions to reduce prescription drug abuse:
Pay extra attention to at-risk patients. Patients with chronic pain conditions and new patients need extra monitoring. Screening and careful assessments of these patients can reduce the risk of doctor shopping and other drug diversion behaviors.
Consider opioid agreements with at-risk patients. Communication about the risks and benefits of pain medications as well as reviews of alternatives can reduce the risk. Where patients do have pain problems, refer them to pain treatment clinics and programs so they can get adequate help.
Keep minimal prescription pads on site and keep track of the number of pads used. Work with the Prescription Monitoring Program (PMP) in your state, if one is available. These programs allow you to review a prescription history for every patient to reduce the risk of doctor shopping and allows pharmacists to allow or deny filling prescriptions, depending on the risk of drug diversion.
Write prescription amounts in number form and in word form on the same prescription to reduce the risk of tampering.
Prescribe smaller amounts of opioids and addictive substances at a time. This ensures patients come in to see you and you can review their condition and review their medical needs before prescribing more.
Keep any prescription medications and samples on-site well secured.
Ensure good communication. Proper communication can help prevent drug diversion. Take the time to talk to your patients about the use and abuse of medications and make sure your staff knows how to report any suspicious activity they see. Communicate with pharmacists to ensure you are aware of any drug-seeking behaviors.
Not all drug diversion attempts come from patients with additional conditions. Some individuals seek medications to sell at a profit. With drug diversion being so common, it has become an increased concern for all medical professionals. If it has been a while since you have last updated your medical malpractice insurance, this may be a good time to contact Gallagher Healthcare for a quote. Even if you are very careful to prevent drug diversion, patients and individuals may have addiction problems and may overdose while they are your patient. Robust and comprehensive medical malpractice insurance protects you in the event of legal claims, even false claims.